With over 100 years of combined experience, Demers and Braun look forward to setting the industry standards for innovation, quality and safety-driven products. The merger will enable Demers and Braun to provide even better service to customers through an expanded nationwide distribution network. Click here to view the press release.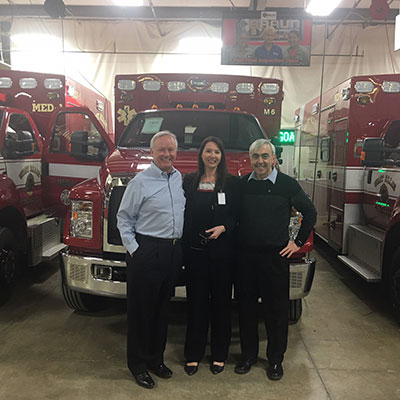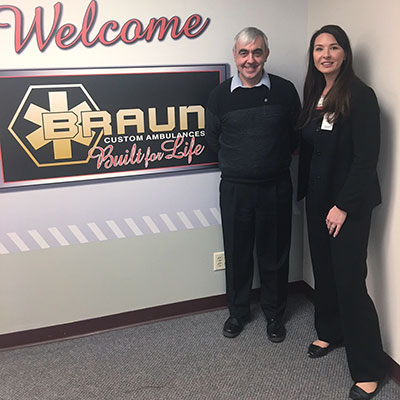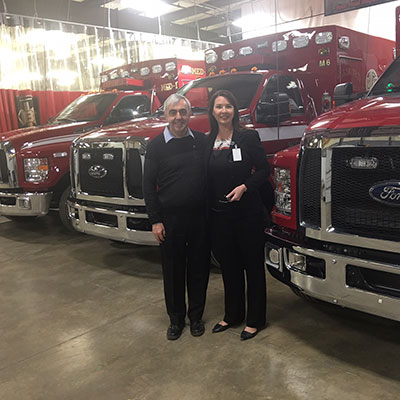 Demers Ambulances and Braun Industries Merger – Frequently Asked Questions
As Demers Ambulances and Braun Industries Inc. join forces, we know that you will have questions.
Throughout the transitional process in the weeks to come, we plan to communicate the latest information and provide our customers and industry partners with answers to important questions, which will be posted on our websites.
Our goal is to keep everyone informed and abreast of the new opportunities that will continue to emerge from this integration. We hope that the following FAQ section will answer many of your questions.
Will I still be able to buy my Demers or Braun ambulance from my present dealer?
Yes. We want to continue to leverage the strengths and unique DNA of each brand, while continuing to offer our products through your current dealer. It is our intention to strengthen the distribution network to provide you with even better service and choice of product. We thank you for your continued support.
Why did Demers Ambulances and Braun Industries decide to merge?
The combination of Demers Ambulances and Braun Industries brings together the complementary strengths of two great ambulance manufacturing companies. With over 100 years of combined experience, we felt it was important to come together to access new markets and offer new ambulance features and designs. The merger will also help further strengthen our engineering, production capabilities and bring you new innovations.
What are the benefits of this merger to Demers and Braun customers?
This merger will allow us to better serve our customers across North America and benefit from best practice knowledge sharing across the two organizations. For customers, this will mean more innovative products and product enhancements. We expect no disruption in our customer services and we will be in a position to deliver the same quality, value and service to our customers going forward.
Will Demers or Braun plant operations change in any meaningful way?
As of now, we don't have any major changes planned. We intend to keep the Demers and Braun facilities running for years to come – both brands have great histories of producing quality ambulances.
Whom should I contact to answer my immediate questions relating to this announcement?
If you are a current Demers or Braun customer, we encourage you to continue contacting your local dealer. If you have other specific questions about the merger please call us at 1 800 363 7591 (Demers) or 1 877 344 9990 (Braun) or you may email us at [email protected] or [email protected]
Do you anticipate any staff reductions as a result of the merger?
No. This merger is geared to support business growth and is not predicated on cost savings. We are committed to the retention of our talented employees. In fact, with this merger we will have an even bigger network, which will help us access new markets and customer segments and we anticipate growing our workforce at all of our locations.