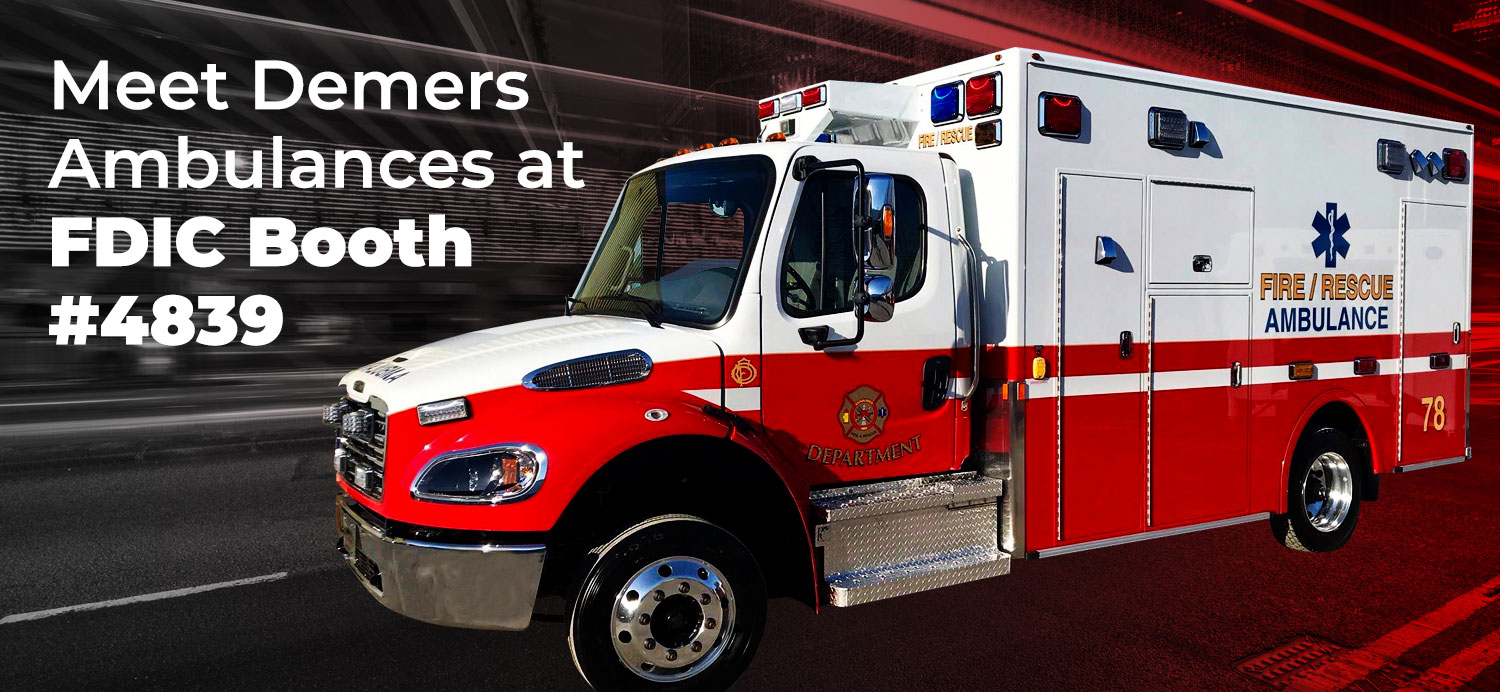 Demers Ambulances at FDIC
April 8-13, 2019 | Booth 4839 | Indianapolis, IN
DEMAND SAFETY – DEMAND DEMERS
There are no shortcuts on the road to safety.

The lives of you and your patients are far too important to settle for "good enough." There is no room for compromise in the work that you do, which is why we set the bar high to keep you safe.
At Demers, we know that every decision we make impacts the lives of others. That is why integrity and dedication to excellence are built into all that we do.
Don't take our word for it. You are invited to experience the Demers difference for yourself. Every vehicle we make is built for crew comfort and safety. Join us for a private demo (note to Liz: link to FDIC Landing Page) at FDIC in Indianapolis and see for yourself why so many demand Demers.

Schedule your private demo here and we will see you at FDIC Booth #4839!
Fill out the easy form below and we will schedule a private demo. Can't make it to FDIC this year? Contact us to request a demo.