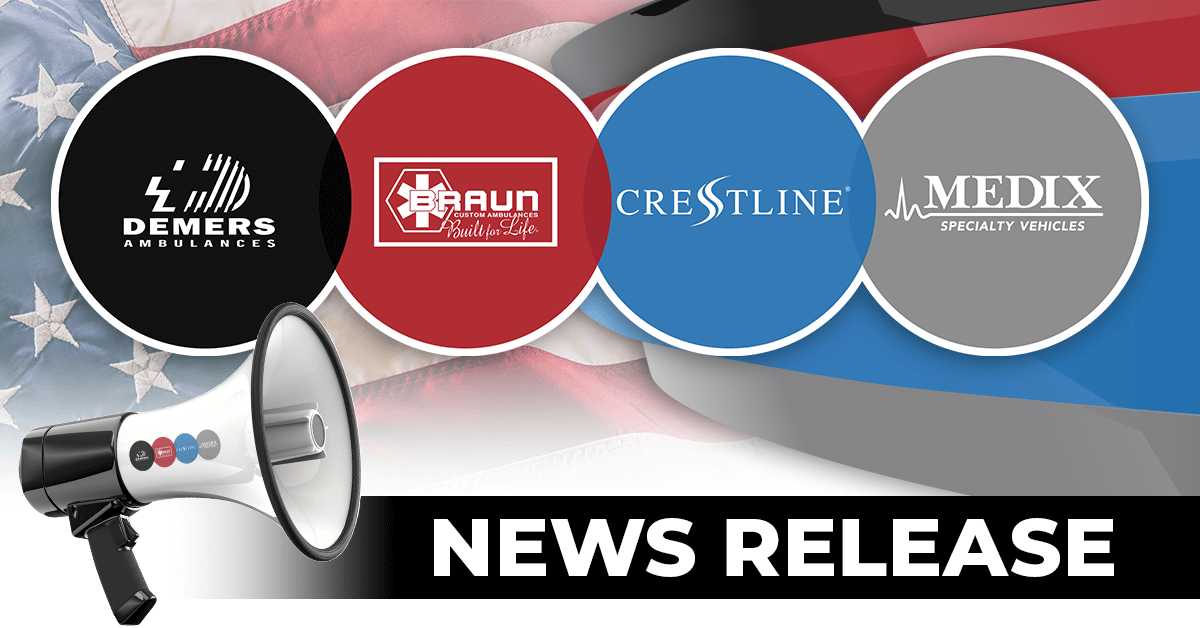 September 28, 2022 – Van Wert, Ohio: Demers Ambulances, Braun Ambulances, Crestline Coach, and Medix Specialty Vehicles (DBCM) is pleased to announce the addition of Kerri Walker to its executive leadership team as Vice President Commercial, U.S. division. A new role for the U.S. organization, Walker will oversee Product Management, Sales, Marketing, and After Market Services.
With 25 years in commercial and consumer markets, Walker brings robust expertise in various sectors including manufacturing and automotive. Walker most recently served as Vice President, Marketing for Truck Accessories Group, Inc. where she refocused the organization on consumer outreach and led various multi-brand strategies. She has a proven track record for increasing channel and online sales while improving overall engagement. Prior to Truck Accessories Group, Walker held progressive leadership roles with Supreme Corporation, Rinnai America, Exmark Manufacturing, Inc., and Chief Automotive Systems (a subsidiary of Dover).
"This new position is pivotal for our organization and is focused on long-term growth," says Kim Braun, President – U.S. Division. "We are confident Kerri's comprehensive background and transformational leadership style, paired with her customer-driven focus, will effectively advance our organization to the next levels while continuing to deliver upon our unwavering commitment to be the partner of choice for our customers, partners, and employees."
Walker's leadership is expected to provide elevated strength in market analytics, brand strategy, product & pricing analysis, and customer journey enrichments. Walker holds a Bachelor of Arts degree in English, with a minor in Political Science.
#
About Demers Braun Ambulance Manufacturer
Through its strong and diversified portfolio of brands – Demers, Braun, Crestline, and Medix- the Company operates eight production and service center sites across North America and employs a staff of ~1200. Each year, the combined sales position the company as the second-largest ambulance manufacturer in North America. Its offering of ambulance products ranges from the price-conscious value ambulance to the highly customized specialty vehicle. To learn more about how Demers, Braun, Crestline, and Medix can help you save more lives, visit Demers-Ambulances.com, BraunAmbulances.com, CrestlineCoach.com, and MedixAmbulance.com
MEDIA REQUEST CONTACT INFORMATION
Vanessa Bomboir
Director Marketing, U.S.
Phone: 306-230-7723
Email: vbomboir@crestlinecoach.com